Md. Abdul Awal
NSRC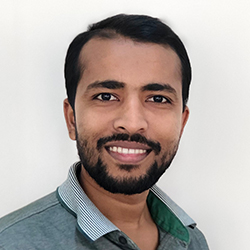 Md. Abdul Awal is a network engineer and trainer at the Network Startup
Resource Center. He has interests in IPv6, BGP, MPLS and DNS operations.
He has experience in the network design and operations for IP Transit
Providers, Data Centers, R&E and Campus Networks, ISPs and IXPs.
He is a frequent participant and trainer at APRICOT, APNIC, SANOG and
several other NOG events. He teaches courses, workshops and tutorials
covering topics such as campus network design and operations, advance
BGP, IPv6, MPLS, network security, Linux system administration, IXP
setup, network monitoring and management, DNS and DNSSEC deployment.