Inviting members to join ThaiNOG Day #2
Wednesday, May 8, 2019 8.30-17.30
at Benjasiri 3, Novotel Bangkok Sukhumvit 20
Agenda
08:30 – 09:00 Registration
09.00 – 09.15 Welcome Speech and Opening Remark
09.15 – 09.45 Keynote – Global DNS Hijacking (John Crain – ICANN) (PDF)
09.45 – 10.15 The OTT challenge – (Kam Sze Yeung – Akamai) (PDF)
10.15 – 10.45 RouteViews Evolves: Modernizing the BGP Collector for
Today's Researcher – (Philip Smith – NSRC) (PDF)
10.45 – 11.00 — Break —
11.00 – 11.30 Network Disaster Recovery (Matt Jansen – Facebook)
11.30 – 12.00 VXLAN Tutorial – (Therdtoon Theerasasana – Cisco) (PDF)
12.00 – 12.30 How Netflix Works? – (Jocelyn Ooi Wan Yee – Netflix) (PDF)
12.30 – 13.30 — Lunch —
13.30 – 14.00 Keynote – RPKI (Paul Wilson – APNIC) (PDF)
14.00 – 15.15 RPKI Tutorials – (Tashi Phuntsho – APNIC) (PDF)
15:15 – 15:45 — Break —
15.45 – 17.15 RPKI Tutorials – (Tashi Phuntsho – APNIC) (PDF)
17:15 – 17:30 Q&A and Closing
* Call for Papers is now Closed
Target and Prerequisites
– Technical staff who are now building or operating a private/provider network and who also wish to learn more about securing their network infrastructure.
– Participants are assumed to understand the general concepts related to networking, Domain name system.
– Technical staff who are reponsible in IT Security
Register at
Closed
Reserves the right for those who have been confirmed to attend the event only (not accepting Walk-In)
* For whose register through the online form, please wait for the verification process and the confirmation from ThaiNOG team through registered email address. Once It's completed, your name must show on ThaiNOG's website.
Speakers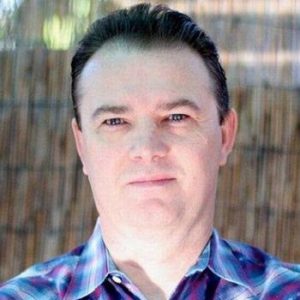 John Crain
Chief Security, Stability & Resiliency Office @ ICANN
John is responsible for establishing strategy, planning and execution for ICANN's external Security, Stability and Resiliency programs. He works on a cross functional basis with the ICANN executive team, staff and the community to enable and enhance capabilities that improve the overall security, stability and resiliency of the Internet's Identifier Systems and associated infrastructures and represents ICANN in operational and technical dialogues and forums to ensure the full communities engagement with these programs.
The Internet Corporation for Assigned Names and Numbers (ICANN) is an internationally organized, non-profit corporation that has responsibility for Internet Protocol (IP) address space allocation, protocol identifier assignment, generic (gTLD) and country code (ccTLD) Top-Level Domain name system management, and root server system management functions.
Prior to his time at ICANN, John worked as part of the executive management team at the RIPE NCC in Amsterdam. The RIPE NCC is the Regional Internet Registry (RIR) that provides Internet resource allocations for Europe and surrounding areas. John has been directly involved in the administration of Internet Identifiers since his start at the RIPE NCC in 1995 and has worked in all areas of IP address administration. John also has extensive experience in the area of DNS administration and managing Internet infrastructure services. Currently he is responsible for the management of the L-Root server, one of the Internet's 13 "Root Servers". Before becoming involved in Internet Administration John worked as a Design Engineer in composite materials research and development. In that role John was also responsible for local area networking of Computer Aided Design Systems and for writing and developing custom software applications.

Kam Sze Young
Principal Network Architect @ Akamai
Kams Yeung is a Principal Network Architect at Akamai Technologies, the world largest CDN. Kams has responsibilities primarily covering peering; routed interconnections and capacity planning. Kams is a 18 years' experience veteran of the Internet industry and an international network engineering, operations and data center professional. He has served as an infrastructure team member during APRICOT-APAN 2011. Before Akamai, Kams was Product Manager at Equinix, and Senior Manager, IP Engineering at Pacnet. He is a regular supporter of APRICOT, APNIC, APF, and other industry community gatherings.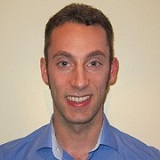 Matt Jansen
Edge Strategy Manager @ Facebook
Matt is Edge Strategy Manager at Facebook responsible for the Asia Pacific region based in Hong Kong. In this role he looks after peering & caching relationships, building and maintaining long term partnerships with the networks in the region helping Facebook to make the world more open and connected 🙂
Before joining Facebook Matt was Senior Network Architect at Akamai and Peering Manager at Cable&Wireless Worldwide, with a long time focus on the Asia Pacific region.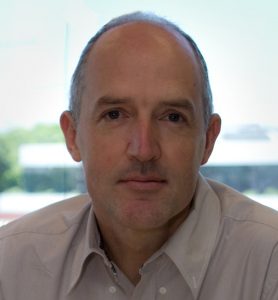 Paul Wilson
Director General @ APNIC
Paul Wilson has nearly 30 years' involvement with the Internet, including 20 years as the Director General of APNIC, the Regional Internet address Registry for the Asia Pacific. In this role, he has led APNIC's development as a provider of critical Internet services and as a key contributor to Internet growth and development throughout the Asia Pacific. Mr Wilson has worked as an expert and leader across the full range of communities and organisations involved in Internet development, including ISPs and network operators, non-profit organisations, governments and governmental agencies; and with many key organisations including RIRs, IETF, ICANN, ISOC, APEC-TEL, ITU and others.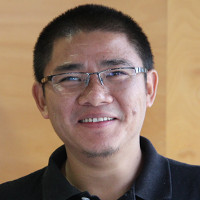 Tashi Phuntsho
Senior Network Analyst @ APNIC
Tashi has experience in IP and transmission network design, operation, and maintenance having worked as a transmission engineer and IP core network engineer for more than a decade. He has been involved in capacity development in the APNIC community by providing technical assistance and training in number of technical areas such as Routing & Switching, Network Architecture, IXP design and deployment, Network Security, IPv6 deployment, DNSSEC, and so on.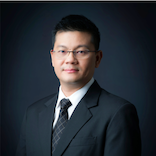 Therdtoon Theerasasana
Cisco Systems
Therdtoon Theerasasana – Technical Solutions Architect at Cisco Systems (Thailand) Ltd. He has more than 25 years experience in consulting, designing, deploying, lecturing and troubleshooting many Enterprise, Public Sector, Education, and Service Provider networks. He specializes in IP routing, IP Multicast, IPv6, MPLS, Cable Modem, Data Center, Software Defined Networking (SDN) and Service Provider's related Technologies.
Therdtoon joined Cisco Systems in 2000 as a customer support engineer at Cisco TAC, Sydney, Australia. He is currently holding Technical Solutions Architect position and responsible for Thailand and Indochina regions.
He also holds three CCIE Certifications, Routing & Switching, ISP Dial and Service Provider.
Therdtoon has bachelor degree in Electronics Engineering (2nd Class honours) from KMITL. Before joining Cisco, He was the Technical Support Engineer at Dimension Data Thailand for 3 years and Technical Manager at NetOne Network Solution for 5 years.
Attendees
We have sent an email confirming the right to the email you have registered. If you do not receive or no list appears. Please contact sc@thainog.or.th

Sponsors
Host



Network Sponsor

Gold Sponsor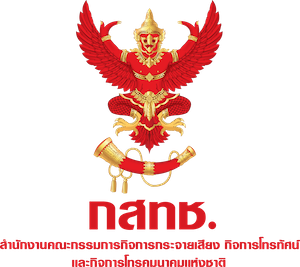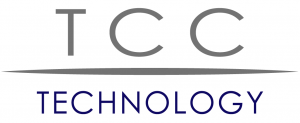 Silver Sponsor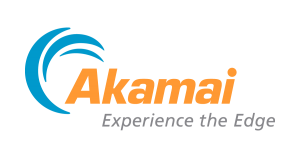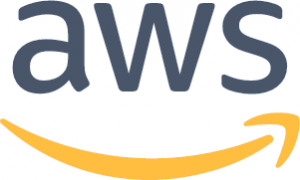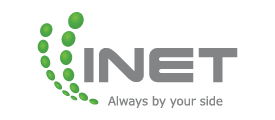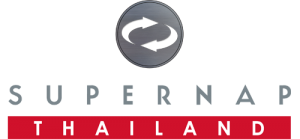 Bronze Sponsor



In-kind Sponsor