Inviting members to join ThaiNOG Day #3
Location : Carlton Hotel Bangkok Sukhumvit
Date : 14 May 2021
Target and Prerequisites
Technical staff who are now building or operating a private/provider network and who also wish to learn more about securing their network infrastructure.
Participants are assumed to understand the general concepts related to networking, Domain name system.
Technical staff who are responsible in IT Security
Academic staffs, Researcher, Lecturer, Operational staff running campus networks
Gold sponsor

In-kind sponsor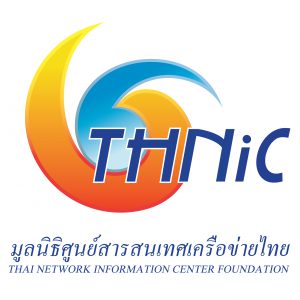 Programme & Agenda (Draft) :
09:00 – 09:30
Registration
09.30 – 10.00
Opening Keynote
10.00 – 11.00
CERT/CSIRT สำคัญอย่างไร ในทุกองค์กรควรต้องมี by Kitisak Jirawannakool
Using DNS as a layer of defence by Swapneel Patnekar @Shreshta IT
11.00 – 11.30
— Break —
11.30 – 12.00
Thailand's RPKI status by Tashi Phuntsho, Senior Network Analyst @APNIC
12.00 – 12.30
12.30 – 13.30
— Lunch —
13.30 – 15.00
IPv6 Tutorial by Dave Phelan, @APNIC
IPv6 Protocol Architecture & Address Planning : (Part 1)
15.00 – 15.15
— Break —
15.15 – 16.45
IPv6 Protocol Architecture & Address Planning : (Part 2)
16:45 – 17.00
Wrap-up & Closing
17:00 – 17.30
Gathering & Social event
Speakers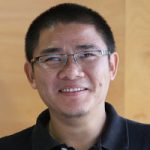 Tashi Phuntsho
Senior Network Analyst @APNIC
Tashi has experience in network design, operation, and maintenance having worked for more than a decade as a core network engineer in service provider network. Tashi also had a short stint at Australia's first blockchain company – Blockchain Global.
He has been involved in capacity development in the APNIC community by providing training in number of technical areas, such as Routing & Switching, Network Design and Architecture, Network Security, IPv6, DNSSEC, and so on.
Tashi completed his undergraduate studies in Electrical and Electronics engineering from India, complemented by research studies from Japan and postgraduate studies in Network Systems from Australia.
Call for Papers
Importance dates:

Call for Papers Opens : 1 March 2020
Final Deadline for submissions : 15 April 2021
Final Program Published : 1 May 2021
The topic should be relevant to Internet operation and technologies. Example topics including, but not limited to
IP Core Network Routing, Switching and operations
IPv6 deployment and transition technologies
Data Center Technologies, Virtualization
Network security issues and BCPs , eg. BGP, RPKI, BGPSEC, …
System security
SDN, NFV, and network automation
Content & service delivery, OTT
DNS / DNSSEC
ccTLDs, gTLDs, IDNs
IXPs and Peering
Internet of Things (IoT) and 5G
Disaster recovery
Note : Marketing or sales content in presentation is not encouraged.
Paper submission page : link

Sponsor :
Available sponsorship package https://www.thainog.or.th/index.php/en/sponsorship-package/
Contact : sc (at) thainog.o.th
*Reserves the right for those who have been confirmed to attend the event only (not accepting Walk-In)
* For whose register through the online form, please wait for the verification process and the confirmation from ThaiNOG team through registered email address. Once It's completed, your name must show on ThaiNOG's website.